Try out DeepTag now by uploading a local image. We don't keep your images for this demo unless you give us permission.
Easily integrate DeepTag APIs & SDKs to build apps with powerful algorithms that are always improving and can be put to use with a few lines of code.
Compatible across iOS, Android, Windows devices and platforms.
news around the web
BTBP DeepTag is now certified by Cytel Inc.("Cytel")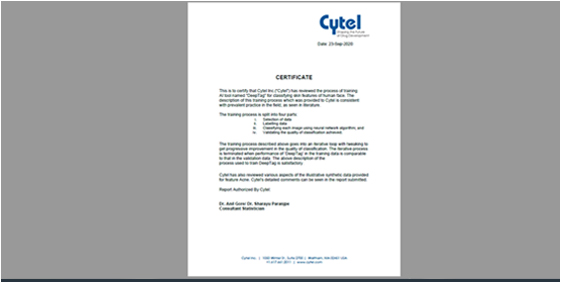 Cytel Inc.("Cytel") has reviewed the process of training AI tool named "DeepTag" for classifying skin features of human face.
# View Certificate
Personalization with Data